BLITHE - Bubbling Splash Indian Glacial Mud Mask
Bubbling Splash Indian Glacial Mud Mask
Bubbling Splash Indian Glacial Mud Mask is a unique formula that combines the benefits of a foaming cleanser and a mud mask. This product provides a variety of skin-healthy ingredients to provide a deep cleansing effect that clarifies impurities while tightening enlarged pores without leaving your skin feeling dry. Additional elements help to balance and nourish your skin for a healthy, refreshed complexion.
Canadian Colloidal Clay - gently removes dead skin cells while stimulating cell renewal to leave your skin feeling smooth and hydrated
Enantia Chlorantha Bark Extract - has astringent properties that regulate oil production while refining pores and hydrating your skin
Aloe Vera Leaf Extract - protects and nourishes your skin while stimulating cell growth and providing deep moisture
120ml
HOW TO USE
Use in 2 ways
:
As facial mask:

Apply a layer on dry skin and let action 3 to 5 minutes. Then, massage gently with wet hands to leave the mud turn into bubbles and rinse with water.

As a foaming cleaner:

Furnish a moderate amount with wet hands to make bubbles. Gently massage the face to eliminate impurities and rinse with lukewarm water.
INGREDIENTS
Purified Water, Glycerin, Glacial Water, Kaolin, Titanium Dioxide (CI 77891), Bentonite, Potassium Myristate, Propanediol, Potassium Stearate, Potassium Cocoyl Glycinate, 1,2-Hexanediol, Potassium Palmitate, Potassium Cocoate, Canadian Colloidal Clay, Iron Oxide Black, Salvia Officinalis (Sage) Oil, Ethylhexylglycerin, Disodium EDTA, Butyl Avocadate, Butylene Glycol, Linalool, Aloe Barbadensis Leaf
Avis des clients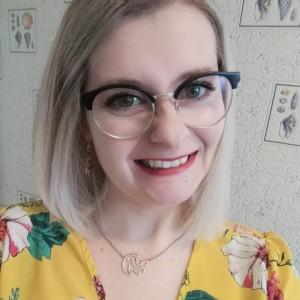 U
05/28/2022
Uchiki

France
Produit deux en un !
C'est un super produit qui peut avoir deux fonctions : celle d'un nettoyant ou bien celle d'un masque. En tant que masque, on l'applique sur la peau et on le laisse poser 5 minutes avant de finalement le masser un peu et le rincer. En tant que nettoyant, on le fait mousser dans ces mains avec un peu d'eau et on masse le visage avant de rincer. Je trouve que pour vraiment resserrer les pores, l'application en masque est au top. Si vous souhaiter simplement purifier votre peau, alors l'utilisation en tant que simple nettoyant suffira amplement ! Ce masque à une odeur de boue et d'argile mais qui reste agréable et fraîche. Il n'assèche pas du tout la peau et il est très bien tolérer par ma peau sensible. Je l'utilise plus comme un masque que comme un nettoyant et vraiment je vois une net amélioration sur mes pores, mon teint et surtout sur la "santé" de ma peau. Je le recommande vraiment !
03/15/2022
Kristina T.

Luxembourg
Je recommande ce produit
Good for oily skin
My skin feels so fresh and clean after this mask. It takes only a few minutes to work and sometimes I also use it as a face wash